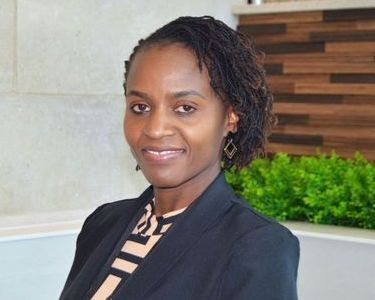 Naomi Kigondu FNP-C, PMHNP-BC, is a dedicated and compassionate Psychiatric Nurse Practitioner with a deep passion for mental health care. With a wealth of experience in the field, she is committed to providing comprehensive, evidence-based psychiatric care to individuals of all ages. Naomi firmly believes in the power of collaboration and works closely with the individual, their families, and other professionals to ensure the best possible outcomes.
Naomi is a dual-board certified psychiatric and family nurse practitioner licensed in Nebraska, Iowa, Washington and California. She received her Master of Science in Nursing (MSN) from the University of Nebraska Medical Center before pursuing her psychiatry specialization at Purdue Global University. She maintains a strong commitment to ongoing education and professional development to stay at the forefront of psychiatric healthcare.
Naomi's expertise encompasses the assessment, diagnosis, and treatment of a wide range of mental health conditions. She has a particular interest in mood disorders, dual diagnosis and trauma-related conditions. By utilizing the most recent guidelines for pharmacotherapy and psychotherapy, among other interventions, she hopes to guide individuals toward self-actualization and healing.
Naomi's approach to patient care is rooted in empathy and understanding. She believes in creating a safe and non-judgmental space where patients can openly discuss their concerns and collaboratively develop treatment plans that suit their unique needs. Her goal is to empower individuals on their journey to recovery and resilience.
Apart from her clinical practice, Naomi serves as a soldier in the US Army Reserves. Additionally, she has contributed to research and publications about family caregiving during cancer treatment.  She is an unwavering advocate of mental health education and awareness.  She actively participates in community outreach programs and mental health initiatives to reduce stigma and promote mental health wellness.
Outside of her career, Naomi is a mom, wife, daughter and a friend. She enjoys traveling and getting to know various cultures.